At Grossman Solutions,
we help our clients

Grossman Solutions works at the intersection of politics, people, and policy. We partner with advocacy groups, non-profit organizations, labor unions, and campaigns to solve their most challenging problems and create a more just and equitable society.
Our team combines years of on-the-ground political and organizing experience with cutting-edge management expertise. We help our clients build their capacity and expand their reach with our innovative, hands-on approach.
You have work to accomplish. We can help you do it better.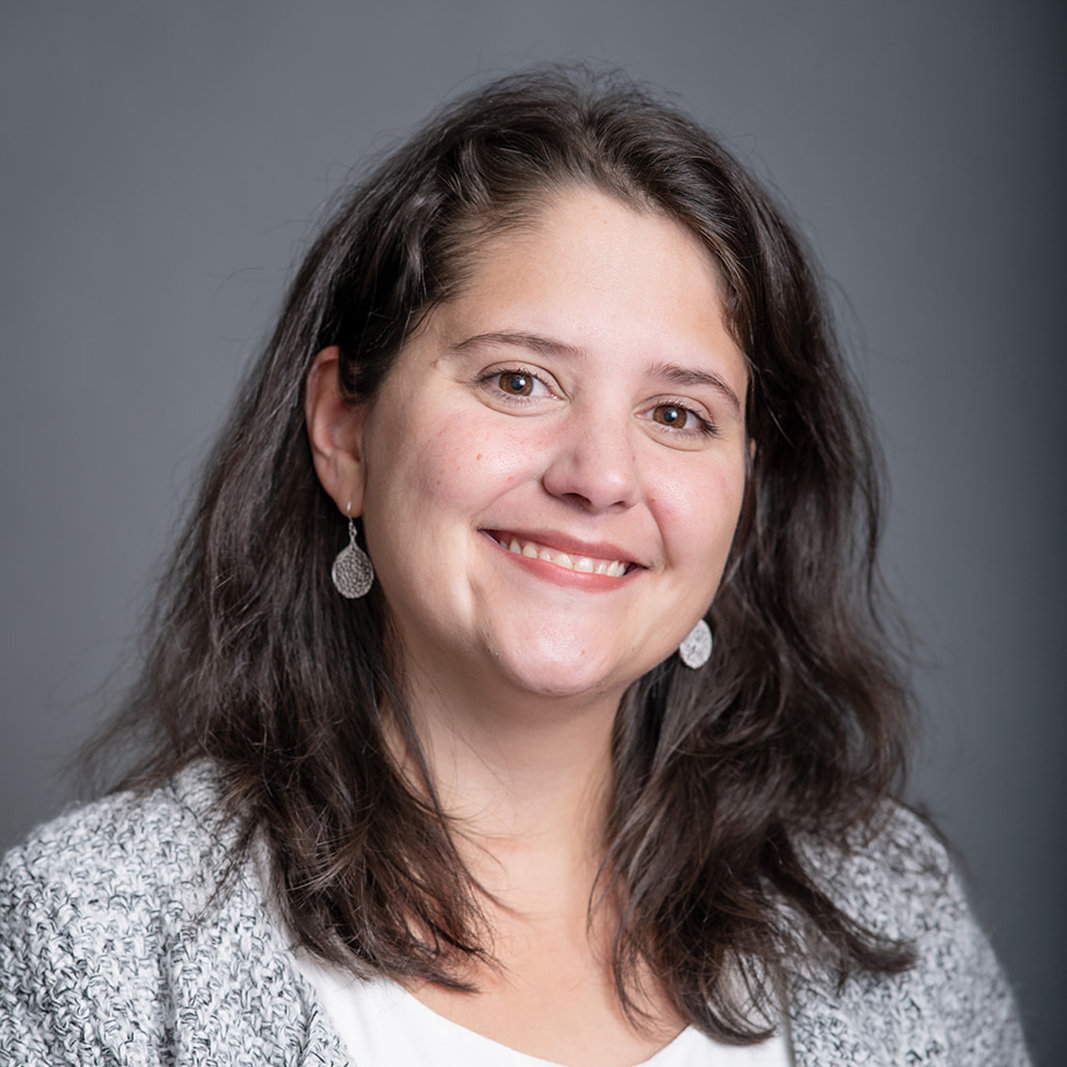 Adry C. Sotolongo
Senior Associate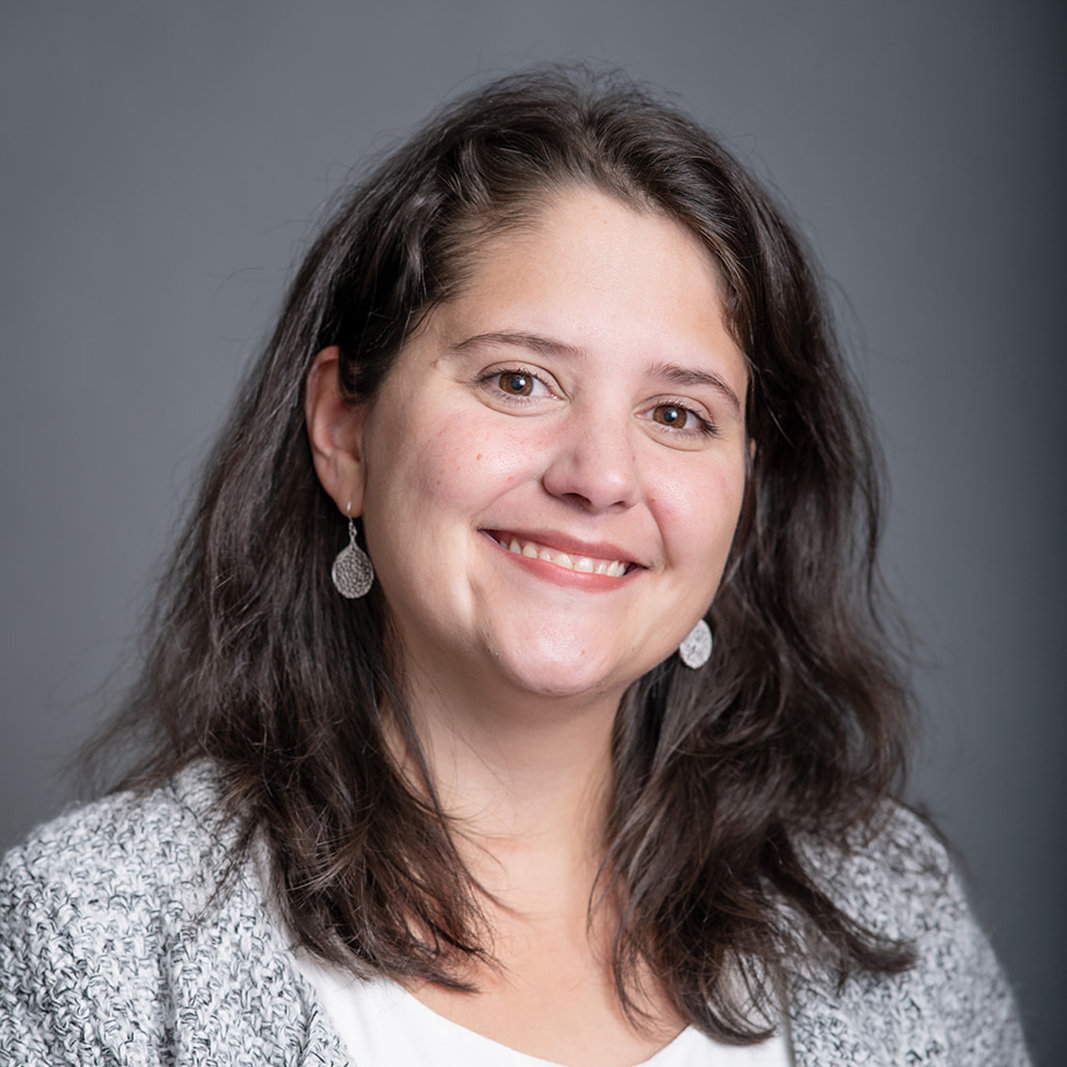 Adry C. Sotolongo
Senior Associate
Adry has over twelve years of professional experience in public affairs, specializing in strategic planning, advocacy campaigns, message development, event coordination, and press. At Grossman Solutions, her work has been focused on successfully organizing grassroots and outreach efforts for clients including Access Health CT, MGM, and 1199SEIU Healthcare Workers Union. Prior to working at Grossman Solutions, Adry served as Deputy Advisor to the Governor of Puerto Rico and worked as lead researcher at CRECE, a think-tank on economic development in Latino communities. Adry is fully bilingual in English and Spanish. Adry is a graduate of Yale University with a degree in Political Science and earned her JD at University of Puerto Rico School of Law. In her spare time, she enjoys taking board games way too seriously and tries to read science fiction while chasing after her two kids.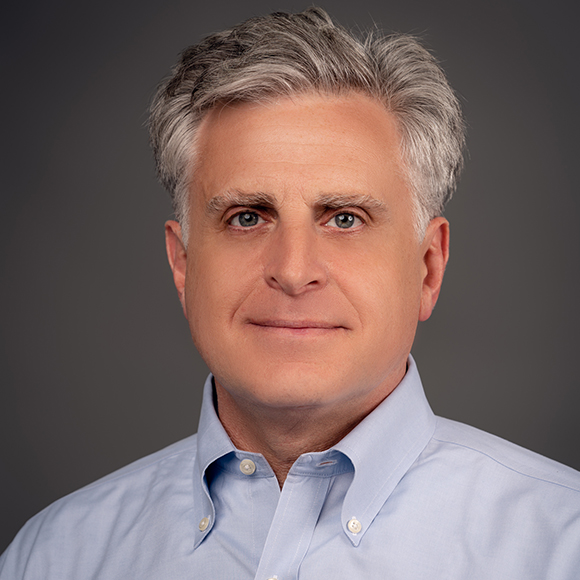 Andrew Grossman
Principal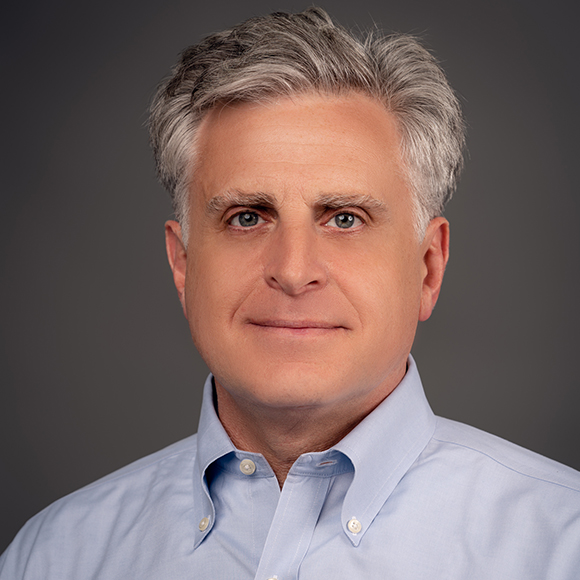 Andrew Grossman
Principal
Andrew is recognized nationally as a campaign innovator and a leader in progressive politics. He specializes in strategy, campaign management, and leadership recruitment for advocacy and political organizations, labor unions, and government agencies. As principal of Grossman Solutions since 2007, Andrew has developed the firm's inventive, data-driven, and hands-on approach to its work. His successes include helping pass the Affordable Care Act in 2010, serving as a key liaison for the Obama White House and Senate Democrats to the advocacy community.  Andrew also created and leads the unique executive search and recruitment practice at Grossman Solutions. He has interviewed thousands of stakeholders and job applicants over the last twelve years for clients such as Human Rights Campaign, Planned Parenthood, NARAL, and America Votes, helping place scores of exceptional leaders in progressive organizations. In 2020, 2016 and 2012, Andrew was the Director of the Democratic National Convention Platform Committee. Since 2013, Andrew has helped Access Health CT, the award-winning Connecticut health insurance marketplace, build and implement a campaign-style marketing and outreach strategy which has contributed to Connecticut's low uninsured rate. Andrew founded and served as president of Wal-Mart Watch from 2005-2007, pioneering the use of cutting-edge digital campaign techniques to organize people across the country for progressive change. Andrew served as executive director and political director at the Democratic Senatorial Campaign Committee from 1999-2004. Andrew started his career as a field organizer for Jesse Jackson's 1988 presidential campaign and as an advance man for David Dinkins' historic 1989 New York City mayoral campaign. Over the course of his career, Andrew has worked on campaigns in 36 states. Andrew lives in Simsbury, Connecticut. He and his wife have four children.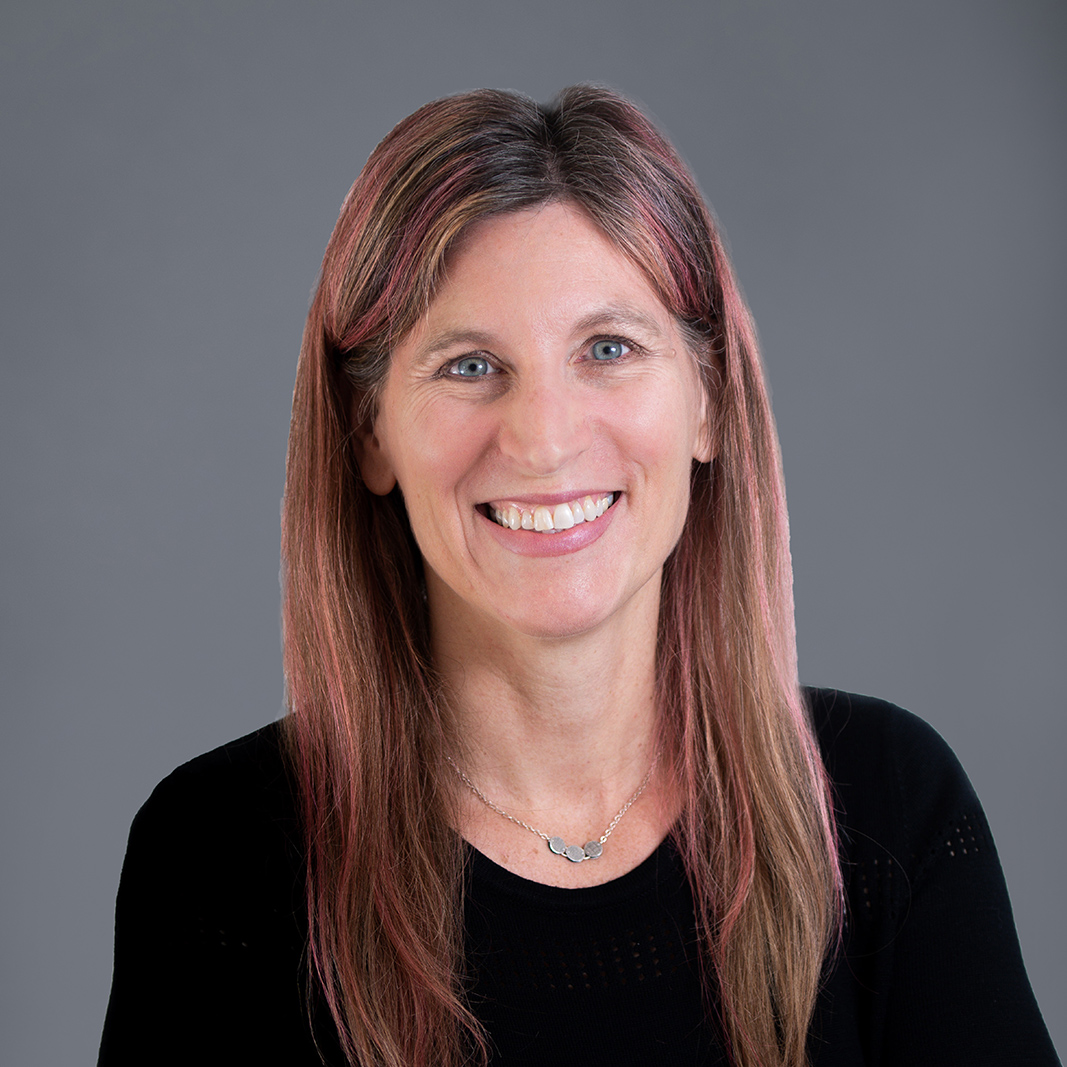 Britt Cocanour
Managing Director, Search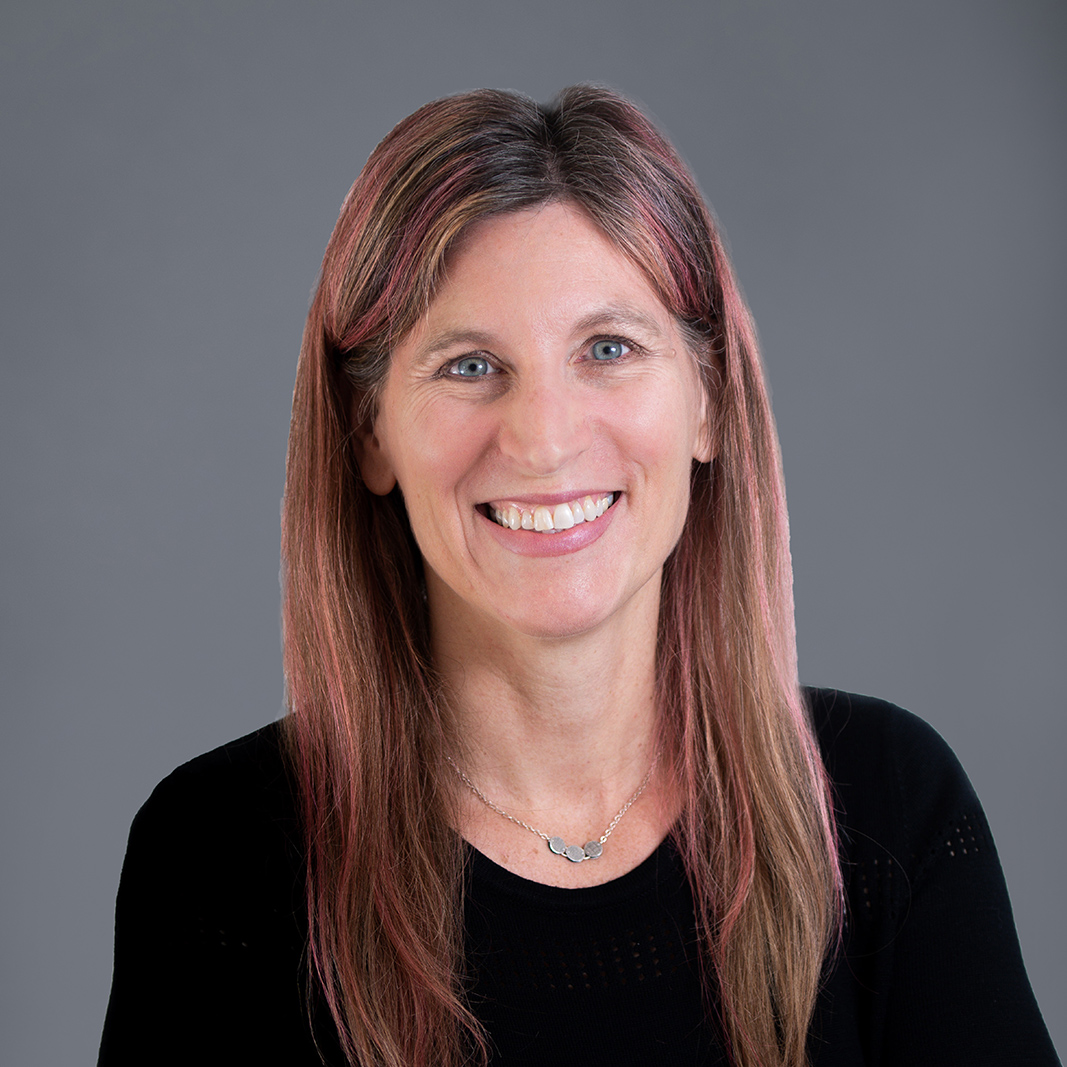 Britt Cocanour
Managing Director, Search
Britt Cocanour has dedicated her career to creating social change. She joined Grossman Solutions having served in leadership roles for progressive organizations, non-profits, and campaigns across the country. At Grossman Solutions, Britt heads our executive search practice, working closely with our clients to find the right leaders for their organizations. Britt has led national searches for America Votes, NARAL Pro-Choice America, and the National Audubon Society. Britt's own experiences as a senior leader and manager give her unique insight into what makes organizations and leaders effective, which she uses to help our clients identify their needs and find the best candidates for their open positions. Prior to joining Grossman Solutions, Britt served as a member of the executive team at Greenpeace USA. As the Director of Public Outreach, Britt was responsible for the creation and implementation of the organization's communications and supporter engagement strategies. She directed global campaigns with colleagues in 27 national offices around the world. Earlier in her career, Britt worked for twelve years at EMILY's List, the largest funder of female candidates in the country. She held several positions there, including five years as the Chief of Staff. In that role, she oversaw the annual fundraising of approximately $18 million as well as the day-to-day operations for the organization. She was also the architect of the Political Opportunity Program, created to empower women candidates running for state and local office.  Britt also served as the Executive Director of a small national nonprofit; worked for the Service Employees International Union; and held leadership positions on a variety of political campaigns across the country. When she isn't interviewing candidates, Britt can be found baking desserts, reading a new novel, or hanging out with her wife and their two sons in Takoma Park, Maryland.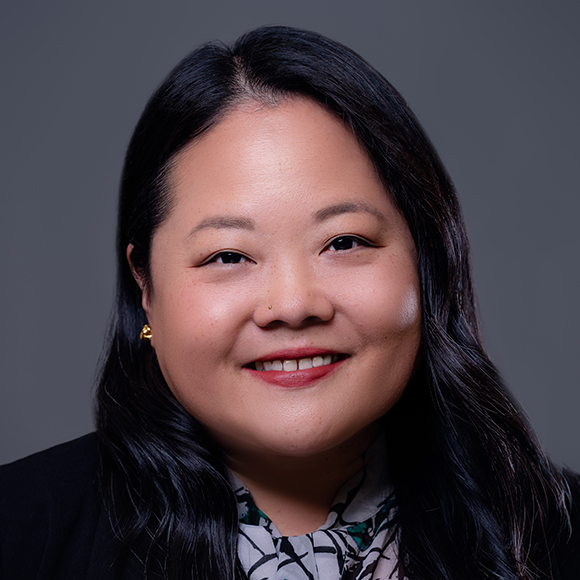 Christina Heckart
Director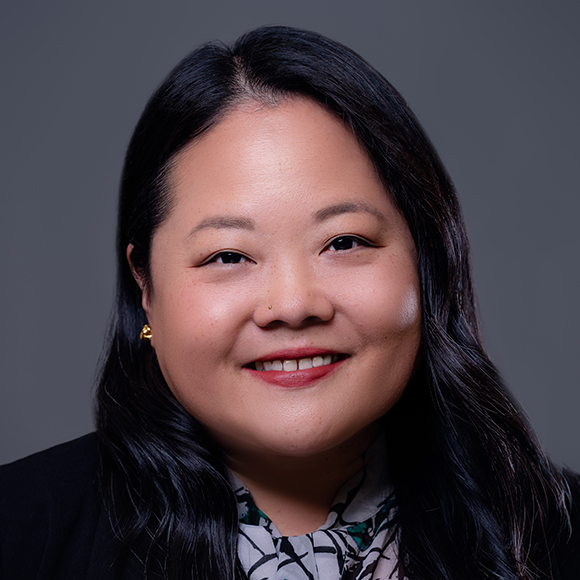 Christina Heckart
Director
Christina has dedicated her career to fighting for social justice, having more than 15 years' experience working in electoral politics, government affairs, advocacy, and philanthropy. Prior to joining Grossman Solutions, Christina served as Community Impact Director at Middlesex United Way, where she led strategic grantmaking and engaged dozens of nonprofits focused on education, housing, and health. She spearheaded the organization's racial equity and inclusion efforts, including the launch of a participatory grants program supporting BIPOC-led organizations. Christina spent eight years at the Service Employees International Union, where she worked closely with union leadership supporting the strategic work of the president and the executive office. Her responsibilities included developing grassroots lobbying programs, integrating electoral and organizing plans in key states, and staffing a leadership committee focused on the future of work. Earlier in her career, Christina worked in research and organizing at EMILY's List, The Atlas Project, the Ohio Democratic Party, and Progress Ohio. She also served as a senior director at the Climate Action Campaign, where she managed policy and governance for a coalition of environmental and public health groups. Christina holds several community leadership roles, including as a board member of The Rockfall Foundation and as an appointed member of the City of Middletown's American Rescue Plan Task Force. She enjoys traveling, cooking, thrifting, and watching Ohio State football. Christina lives in Connecticut with her husband.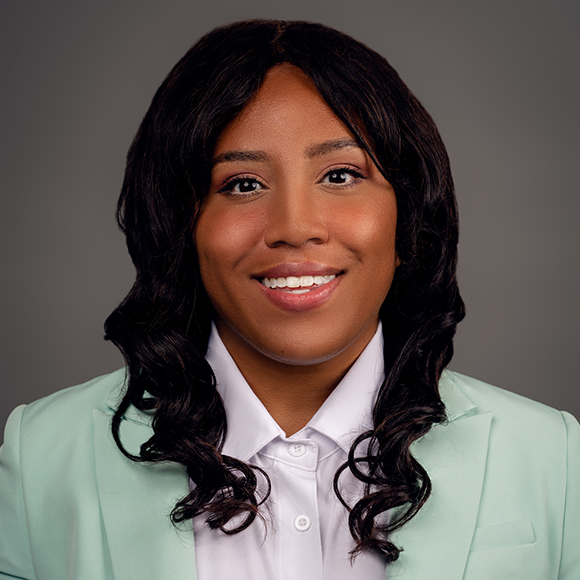 Elizabeth Salmon-Morales
Search Associate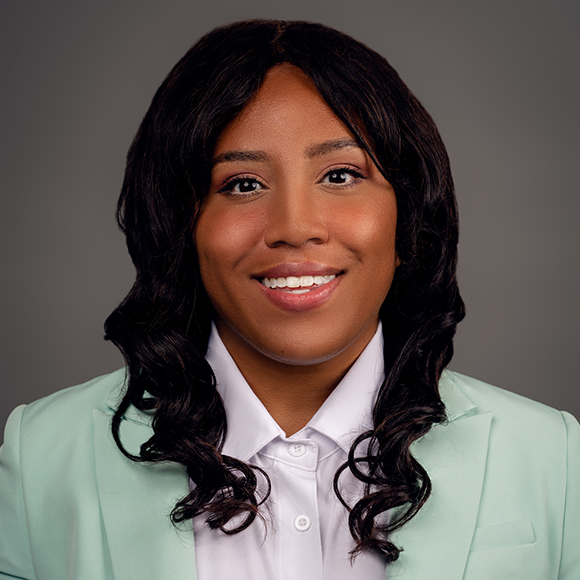 Elizabeth Salmon-Morales
Search Associate
As Search Associate for Grossman Solutions, Elizabeth leads in the organization of the search department by overseeing daily administrative functions. She streamlines the organization's itinerary and facilitates connections through her effectiveness under pressure, her propensity for quick learning, and her swift adaptability. Elizabeth first got her start with Grossman Solutions as a canvasser for the Access Health CT campaign in 2019. During the COVID-19 pandemic, she served as a canvass supervisor for our partnership with the State of Connecticut Department of Public Health's vaccination campaign. Within this role, she led the Hartford team in providing under-served communities with access to information about the COVID-19 vaccine and direct access to the vaccine itself. Elizabeth has a decade of experience across an array of non-profit, educational and media sectors. She served as a consultant developer to CPTV where she wrote curriculum for their Thinkalong app. She has also led as a class instructor for after-school programs within the East Hartford and Hartford Public School systems. She spent her time there creating educational programs in subjects such as entrepreneurship, mindfulness, and agriculture. Elizabeth's wide array of knowledge and experience also include website and UX development. She has fronted and designed user interfaces for business applications, including her startup PostPro. You can see her creative work, such as writing, filming and producing media content, motion graphics, and video specials on West Hartford Community Television.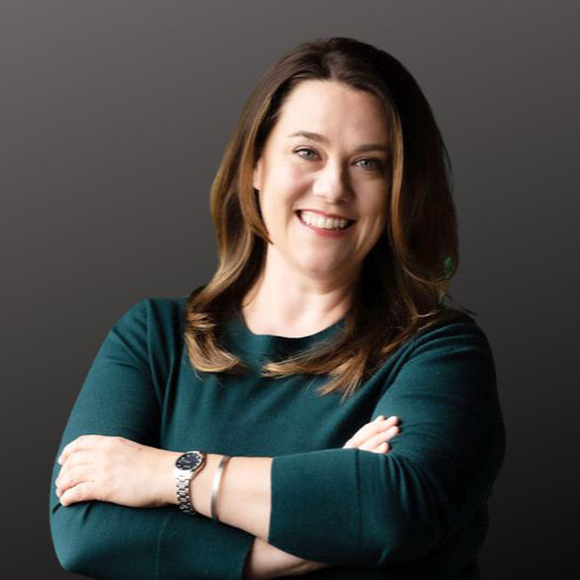 Emily Arsenault
Senior Director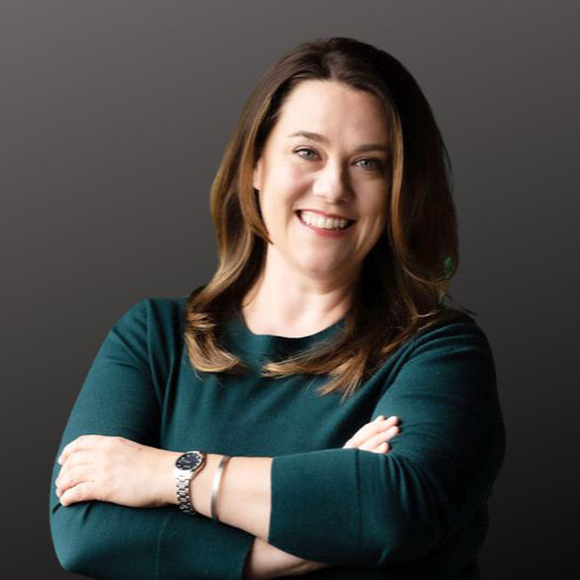 Emily Arsenault
Senior Director
Emily brings nearly two decades of experience building and managing teams for campaigns, government, and advocacy organizations to her work with Grossman Solutions' executive search practice. Since joining Grossman Solutions, Emily has worked to find impactful leaders on national searches, and placements with nonprofit organizations, political action committees and labor unions. She brings experience advising principals and a passion for leadership development to her work with clients and candidates. Emily's experience building and managing large teams includes her work as State Director to U.S. Senator Gillibrand, advising the Senator and directing staff, programs, and offices across New York State. She led engagement strategy on federal policies, and managed strategic partnerships with elected officials, non-profit leaders, private sector stakeholders, and philanthropy. As Intergovernmental Affairs Director to the New York Attorney General, Emily built a statewide team from the ground up, managing community programs, advising attorneys across legal divisions, and working closing with state and local elected officials. Emily also brings an electoral campaign background working in field organizing, fundraising, and communications. She worked on two Presidential campaigns, including a primary in New Hampshire, she managed the successful statewide campaign for New York Attorney General, and was Deputy Field Director for a successful "red to blue" Congressional race. She began her career as a political organizer at 1199 SEIU United Healthcare Workers East and as Program Manager for the Healthcare Education Project, a partnership with 1199 SEIU and the Greater New York Hospital Association. She served as Deputy Political Director for the Change to Win labor coalition in Washington, DC, working on national policy campaigns. Emily is a graduate of Macalester College and lives in Minneapolis with her young son.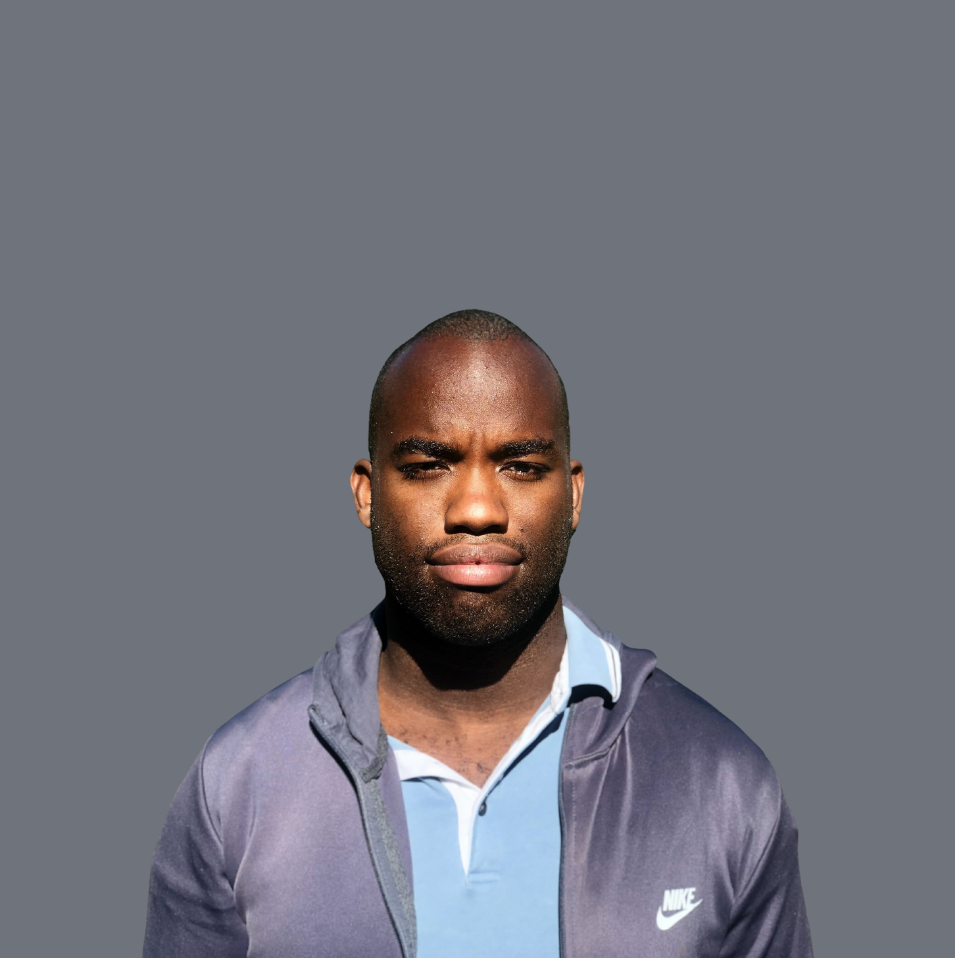 Emmanuel Alexander
Search Associate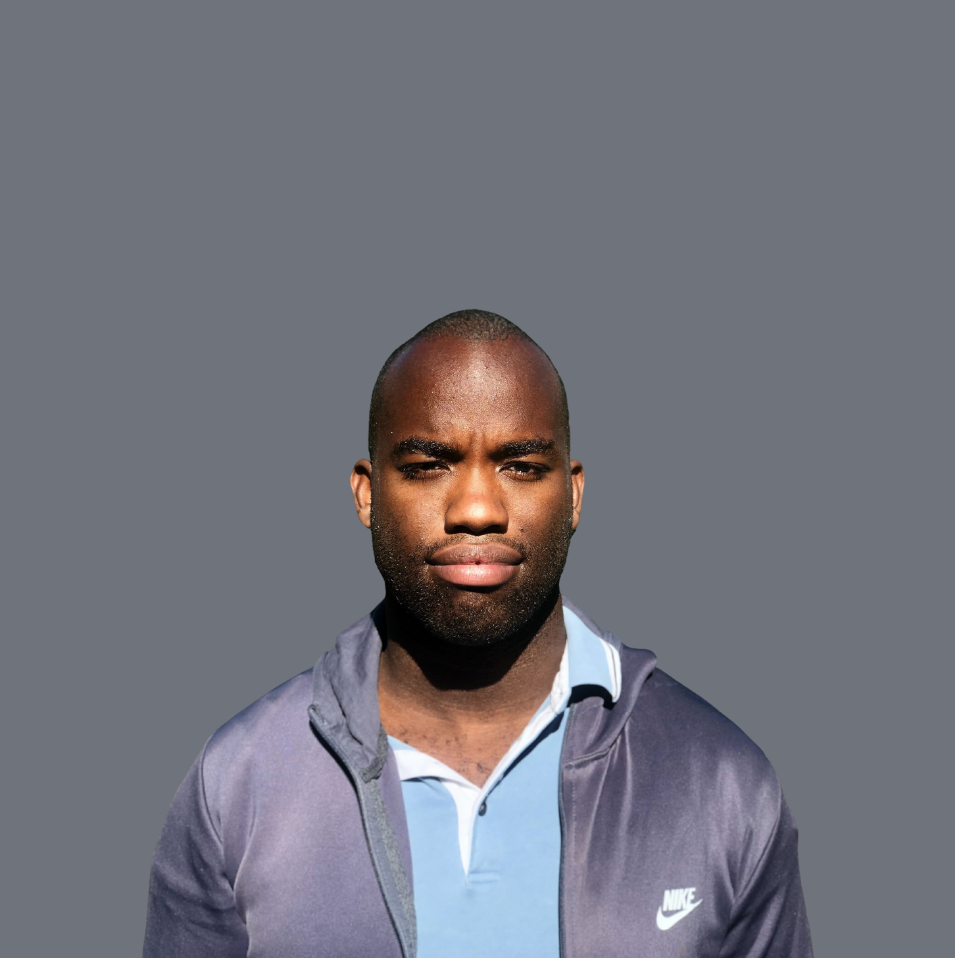 Emmanuel Alexander
Search Associate
As Campaigns Associate, Emmanuel collaborates with Grossman Solutions' political and public affairs clients, including labor unions and progressive advocacy groups. Before his role at Grossman Solutions, Emmanuel worked as a Political Writer and Account Manager at Deliver Strategies, one of the country's largest Democratic direct mail firms. At Deliver, he wrote mail pieces that were delivered to households across the country. Emmanuel also has professional experience in media buying and opposition research. He is a graduate of Vanderbilt University and an avid traveler. He has visited nearly 30 countries.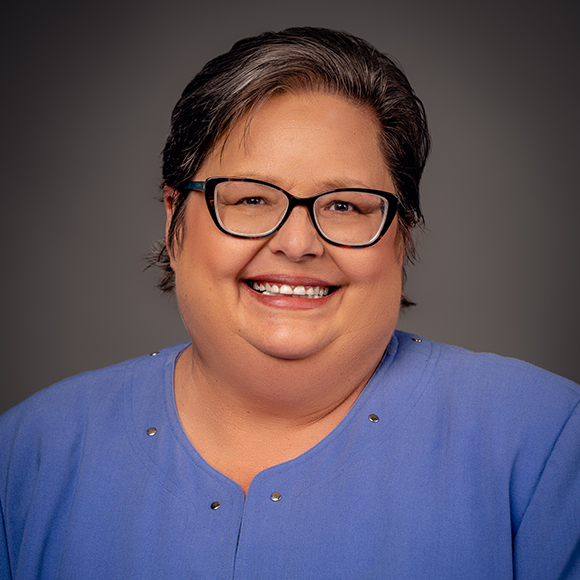 Evelyn Mantilla
Managing Director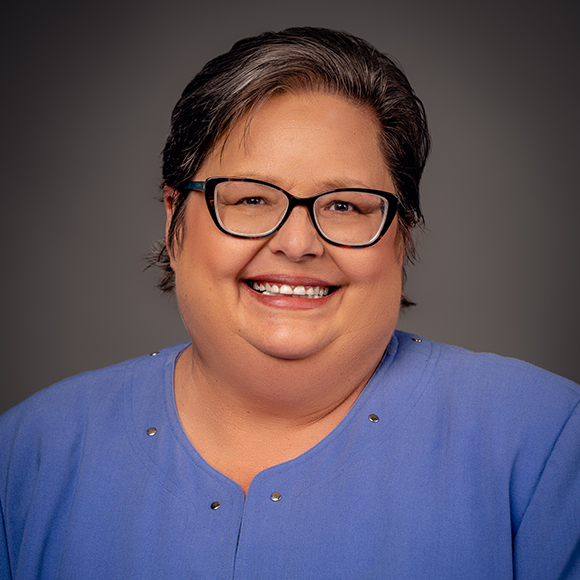 Evelyn Mantilla
Managing Director
Evelyn Mantilla is a self-made leader and avowed political junkie with decades of experience across a wide array of political, business, and social circles. As a member of the Connecticut General Assembly for ten years representing one of the state's lowest income districts, Evelyn served her constituents as a strong communicator, mediator, and effective coalition builder. Evelyn is an expert on the issues of health equity and the impact of race and economics on access to healthcare. At Grossman Solutions, Evelyn works with a number of clients, including Access Health CT and MGM. She also works with our political campaign clients, bringing her valuable insights from decades of campaign experience for herself and other candidates. Evelyn is fully bilingual in English and Spanish. Evelyn maintains a strong connection to our community by serving on the boards of directors of organizations such as Health Equity Solutions, working to eliminate health disparities, and True Colors, serving Connecticut's LGBTQ youth. A graduate of the University of Saint Joseph, Evelyn earned her degree in Management Magna Cum Laude.  During her leadership career, she has been graced by a number of awards for her tireless advocacy on behalf of underrepresented communities. Evelyn looks at every issue with a social justice lens and works hard to impart the value of diversity upon anyone who will listen, especially her two daughters.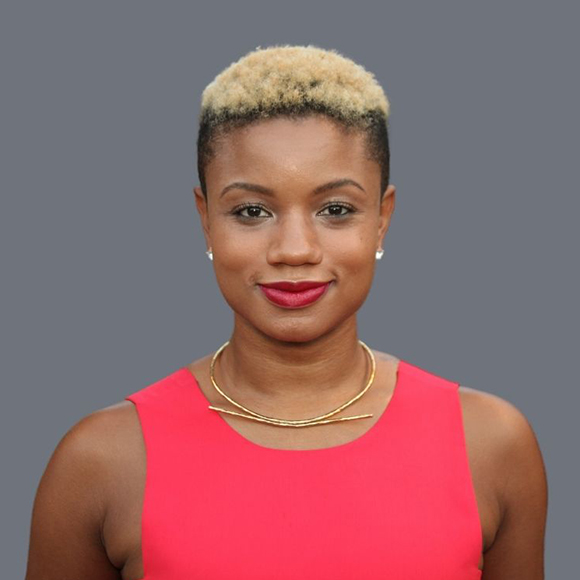 Gabby Seay
Senior Advisor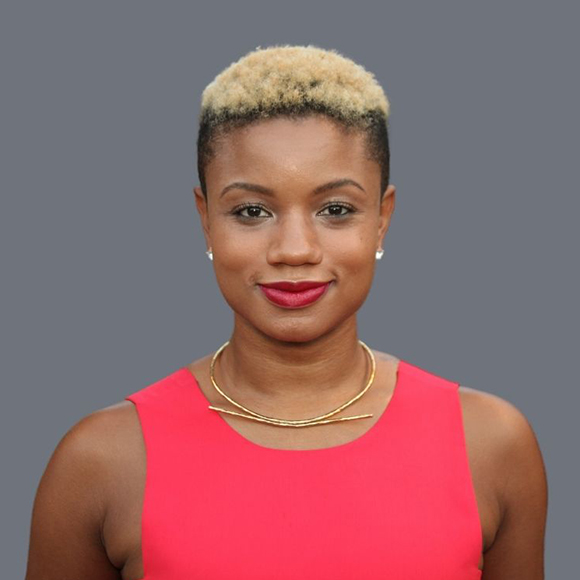 Gabby Seay
Senior Advisor
​​Gabby Seay is a Senior Advisor at Grossman Solutions and the founder of Seay Strategies, a social impact consulting practice that works with campaigns, companies and causes looking to organize their communities, win campaigns, build their lists, and deepen their relationships with supporters and stakeholders. In her role with Grossman Solutions, she consults on both campaigns and executive searches using her extensive political experience and strong network. Gabby's nearly 20 year career has been spent electing Democrats from mayors and county commissioners, to ultimately serving as President Barack Obama's Ohio Political Director in 2012. Gabby went on to lead the Grassroots Team at 270 Strategies before launching Seay Strategies in 2017. Gabby is the former Political Director for 1199SEIU United Healthcare Workers East, the nation's largest local labor union where she led a 40+ person team responsible for the union's political, legislative, and policy work along the East Coast. Gabby serves on the boards of Workers Action Center and Win Black.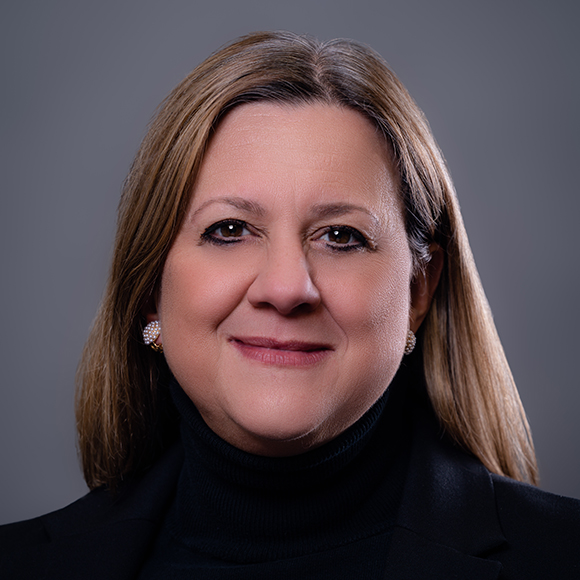 Veronica Grossman
Managing Director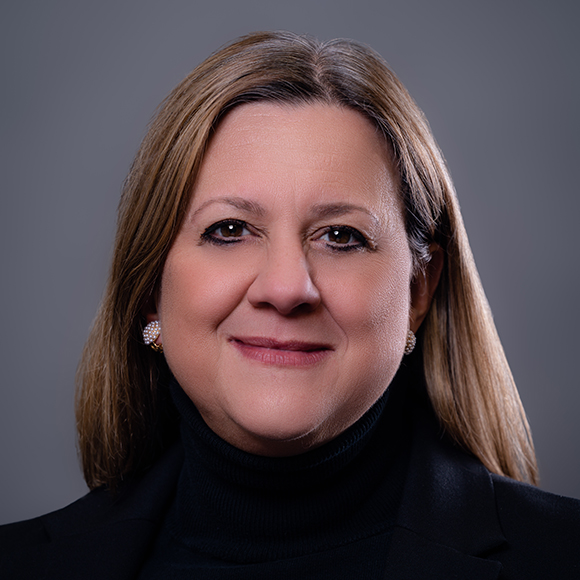 Veronica Grossman
Managing Director
Roni is the co-founder of Grossman Solutions. She is an accomplished strategist, organizer, writer, editor, and educator. Her clients have included AARP, New York City District Council of Carpenters, America Votes, New Approach, Compassion & Choices Action Network and Planned Parenthood Federation of America. Roni started her career as a charter corps member of Teach for America, teaching in New York City public schools for three years. She remains a lifelong advocate for education reform. Over the course of her career, Roni has also worked on numerous electoral campaigns, in municipal government for New York City Public Advocate Mark Green, and for non-profit organizations, including ACORN and Planned Parenthood of NYC.